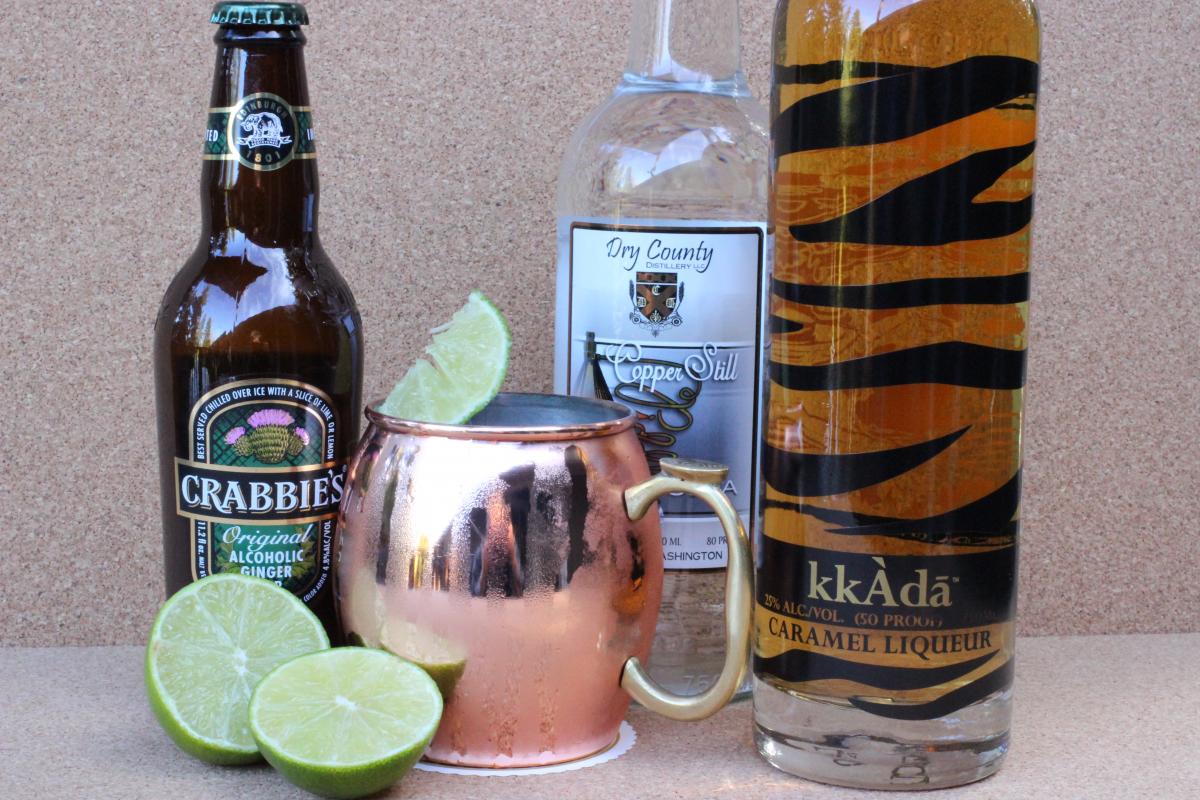 This kkAda Caramel Moscow Mule (twist on a Moscow Mule) is a Mule with a Caramel teaser! Refreshing and delicious! Put some caramel in that copper cup...what'ea say...
Ingredients:
Ginger Beer, kkAda Caramel Liqueur, Vodka, and fresh squeezed Lime.
Directions:
In a copper cup with ice, combine 4oz. of Ginger Beer, with 1oz. of kkAda, 1/2oz. of Vodka, and half fresh squeezed lime.