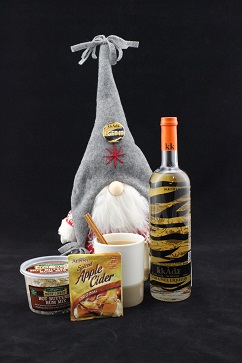 This Hot Cider Nudge is one of the most popular Cider Nudges in the business today! This recipe sells thousands of bottles of kkAda! One sip....and you will see why! NOTE: This recipe can be view on YouTube, search kkAda Caramel, then click on the video for this recipe. Enjoy!
Ingredients:
kkAda Caramel Liqueur - Spiced Cider and/or MIX - Hot Buttered Rum Mix
Directions:
Piping hot spiced cider in a cup. Add 1oz. Shot of kkAda Caramel Liqueur. Add one Tablespoon of Hot Buttered Rum Mix. Optional: Garnish with whipped cream, cinnamon stick and caramel thick syrup. Enjoy!