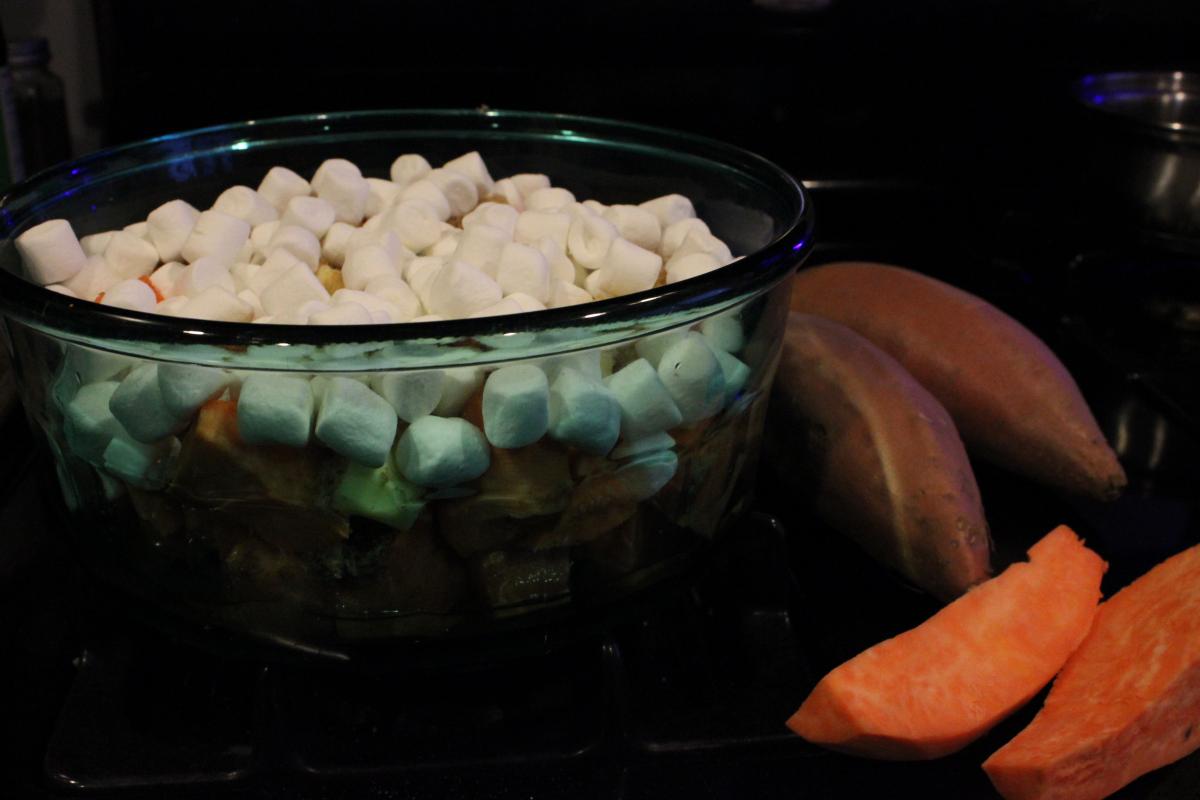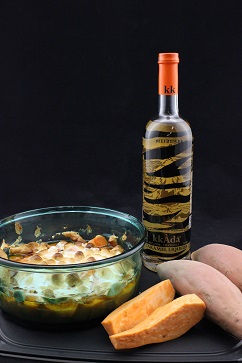 You have not had YAMS, until you have had kkAda Caramel Candied Yams! These yams are not just delicious, they are down-right DOUBLE DELICIOUS! And we double-dare you to make them. A must for every Holiday!
Directions:
Peel and quarter yams and cut into 1 inch pieces. Place yams into a medium baking dish. Add 1/2 cup of kkAda Caramel Liqueur. Add 1/4 cup of butter cut into pieces and randomly placed. Sprinkle 1/2 cup of brown suger on top of yams.
Baking Instructions: Pre-heat oven to 400 degrees. Place baking dish on center rack, and bake for 35 minutes. At the end of 35 minutes, slide out rack and add 1 1/2 cups of miniature marshmallows (optional), then bake for an addtional 5 minutes or until marshmallows are a golden brown. Total cooking time appoximately 40 minutes or until yams are soft, test with a fork. Enjoy!
NOTE: When cooking with alcohol, the alcohol is burned-off and only the caramel flavor remains.
Ingredients:
Yams - Butter - Brown Sugar - Miniature Marshmallows - kkAda