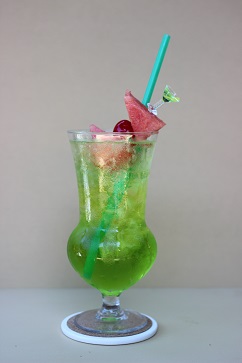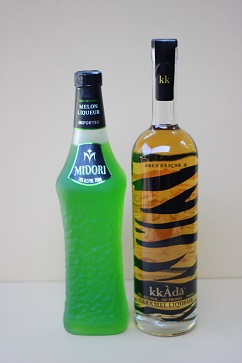 A light refreshing caramel melon sparkling spritzer! This bright GREEN Midori-kkAda combo will grow on you. Light and tasty, if your sitting in the sun, enjoy a "Caramel Melon Spritzer"!
Ingredients:
kkAda Caramel Liqueur - Midori Melon Liqueur - Club Soda
Directions:
In a tall bar glass filled with ice, add 1oz. kkAda, 1oz. Midori, fill remainder of glass with Club soda. Garnish: Skewered melon slices or twisted lime skin. Additional option is heavy cream on top of drink.