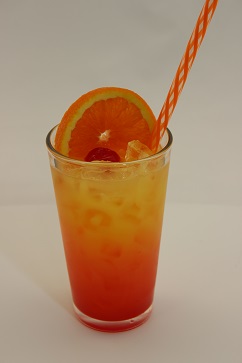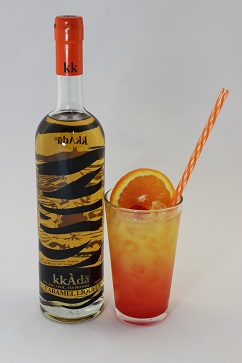 This is a caramel twist on an old favorite. This is a Tequila Sunrise that will raise your spirits with the taste of caramel, tequila, orange juice and a splash of grenadine. Never to early to enjoy and always welcome on a hot summer afternoon! NOTE: This recipe can be view on YouTube, search kkAda Caramel, then click on the video for this recipe. Enjoy!
Ingredients:
kkAda Caramel Liqueur, Agave Tequila, Orange Juice and Grenadine.
Directions:
In a tall glass of ice, add 1 oz. of Agave Tequila, 1/2 oz. of kkAda Caramel Liqueur, fill almost full with Orange Juice and mix. Then add 1/2 oz. of Grenadine by slowly pouring the grenadine in and letting it settle at the bottom of the glass. Garnish: slice of orange and add a maraschino cherry.