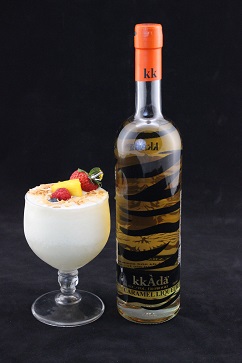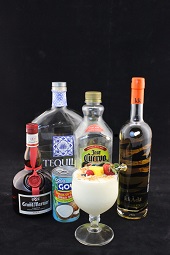 A fabulously delicious summertime margarita, with a caramel/coconut TWIST! This has got to be one of the best summertime drinks EVER! This one of a kind iced margarita with flavors of caramel and coconut will keep you wishing the summer would never end. So get out the blender and mix up one of these bad boys and set the summer into motion!
Ingredients:
Margarita Mix - Tequila - kkAda Caramel Liqueur - Grand Marnier - Cream of Coconut - Ice
Directions:
This is a iced margarita so get out the blender. This recipe makes two drinks. Start with 4 cups of ice in the blender. Add 4 shots of margarita mix. 1-shot of tequila - 1/2 shot of Grand Marnier - 1-shot of kkAda Caramel Liqueur and 2-shots Cream of Coconut (we recommend Coco Lopez). Blend on high, add more ice if needed. Garnish with a skewer of fruit. Optional: Add coconut or browned coconut.