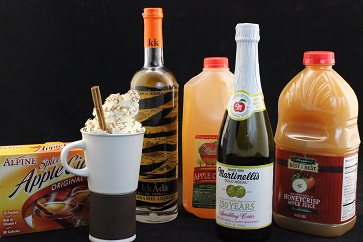 HOT OR COLD CIDER WITH CARAMEL
Now here is a combination that screams Fall, Winter and everythng HOLIDAYS!
From Hot Cider Caramel Nudges to caramel in any cold cider, kkAda makes the
Fall/Winter season come to LIFE! The Caramel Apple flavor is beloved by many.
Give it a try and join the masses that just love caramel/apple together!
Directions:
This is as simple as it gets....add kkAda Caramel to any Hot Cider, Cold Cider, Hard Cider of you choice, and simply ENJOY!