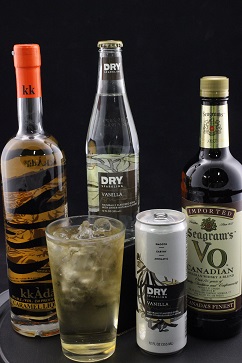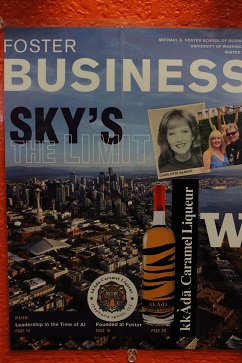 Charlotte Special is named after the founder of kkAda. She is a graduate of the University of Washington's Foster Business School. This is one of Charlotte's favorite drinks. On a sunny hot day, you will find her relaxing and enjoying this drink. Made with kkAda Caramel, Whiskey and Dry Vanilla Bean Soda. It is refreshing and delicious. No taste of alcohol, so go easy on this one! NOTE: This recipe can be view on YouTube, search kkAda Caramel, then click on the video for this recipe. Enjoy!
Ingredients:
kkAda Caramel Liqueur - Whiskey - Dry Vanilla Bean Soda
Directions:
In a tall tumbler, fill with ice. Add one shot (1oz.) of kkAda Caramel. Add one shot (1oz.) Whiskey. Fill to the top with Dry Vanilla Bean Soda. Stir and enjoy!